My skincare regime is forever being modified!
As a Makeup Artist, being able to create and achieve flawless skin is almost expected of you. With that, comes good skincare! I've learned that you have to treat your skin how you want it to  treat you in return.  I can almost never stay faithful to one product because in my mind, I think there is always going to be a better product, And I want to be the one to discover it! (vain reasons). Lol!  However, for the past 2-3 months, I've fell smitten to a few products. Needless to say, I think these guys will stick around for a long time!  I used to think my skin had a mind of its own – It cooperated whenever it wanted to… :o: I would identify my skin type as combination oily. I would randomly break out, but honestly, I think it would be due to stress and all things alike. My skin has been on the ball as of late! All thanks to the products below; Let me know if you want a full detailed review on everything if you have any questions!
Bliss Fabulous Foaming Face Wash ($24)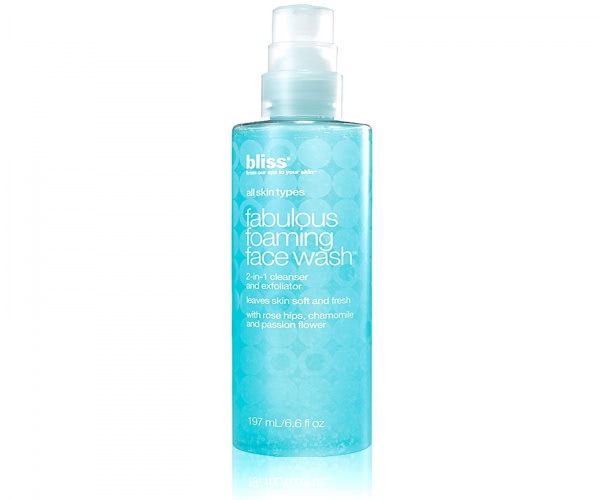 I use this cleanser after I remove my makeup with Neutrogena's  Makeup Remover Cleansing Towelettes. This is a 2-in-1 cleanser and exfoliator! This gets rid of all the makeup deep in my skin that the wipes didn't dissolve. It leaves my skin so nice and smooth!  This could be due to the cleanser having chamomile and rosehip extract.  The consistency is light weight, and also contains mini beads that exfoliate your skin. My skin does not feel dry after using this either! Good cleanser in my book.
Dr. Brandt: Microdermabrasion Skin Exfoliant ($78)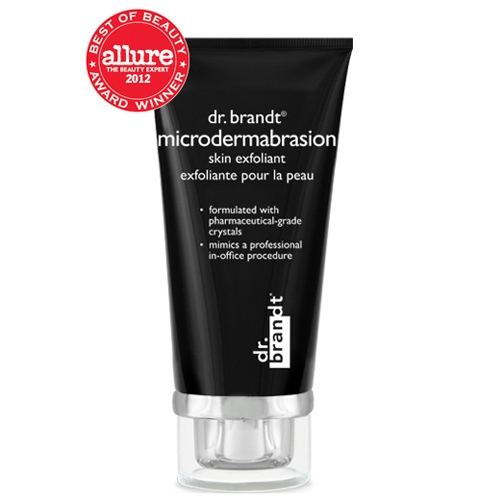 Love this shit! It's literally heaven in a squeezable tube! On days when I feel like my skin has been looking dull, I use this bad boy. This exfoliates and buffs away all the dead skin cells and gives you more of a brighter appearance. After rubbing in slow circular motions for 2-3 minutes, My skin transforms into glow-mania! (cheesy reference, but you get the point.)
Formula 10.0.6: Pores Be Pure Clarifying Mask ($5.99)
This is my definition of a holy grail. My favorite mask of all time! I use this on days when I wear heavy makeup. This mask cleans out your pores and gets all the gunk out. When I have this mask on, I literally see all the impurities being extracted from my pores. According to their website: 'Pores Be Pure Skin-Clarifying Mask by Formula 10.0.6 is a skin-refining mask with berry boosters goes straight to work on clogged pores. Strawberry and Rosemary eliminate impurities, while yarrow clarifies skin for instant complexion perfection.' It does JUST that! My skin feels like velvet after. I have seen a dramatic difference in the texture of my skin! Bye bye random stubborn break outs!
Formula 10.0.6: So Totally Clean Deep Pore Cleanser ($5.99)
GOSH! – I hate how strong this thing smells! But it works miracles on those little stubborn pimples that need to dry. I apply this with a cotton ball. I literally rids those bad boys over night! This reminds me more of an astringent or toner than a cleanser. My skin can never felt cleaner after using this though! It rids your pores of all the impurities
Perricone Face Finishing Moisturizer ($69)
Best moisturizer I've ever used! seriously! My skin feels so smooth after using this. I also wear this under my makeup before primer. I'm only 20, so I don't have problems with wrinkles, but I have notices my forehead lines completely disappeared after using this. Here is an excerpt from their website: "A lightweight, superior facial moisturizer formulated with powerful antioxidants to help firm skin's appearance and minimize fine lines and wrinkles. Perricone's Face Finishing Moisturizer is rich in texture and feels simply wonderful on the skin, imparting a visibly radiant and smooth appearance. It's formulated with three powerful anti-aging sciences: Alpha Lipoic Acid, DMAE and Vitamin C Ester."
What are your thoughts? Do you have any skincare faves?