Have you ever been to a makeup store and questioned whether or not an eyeshadow palette is worth the extra expense? I have! But lets get into the reasoning behind why! I often ask myself these few questions:
1.) Am I going to use ALL of these colors?

2.) Are these shadows pigmented, Do they last long?

3.) Is it travel friendly?

4.) Am I really getting the best bang for my buck?
(For instance, an individual Urban Decay eye shadow is $18 each, but their Naked Basics palette has 5 colors, and is $28. for 10 bucks more you can get 4 extra shadows! #bargain.)
The following mentioned are all essentials in regards to your every day makeup or eyeshadow routines. Some of these palettes are great for on the go as well!
Too Faced: Natural Eyes Eye shadow Palette ($36)
Attributes

– 9 eyeshadows

– Neutral colors

– Multiuse (contour/highlight)

– Travel friendly
Too Faced: Boudoir Eyes Eye shadow Palette ($36)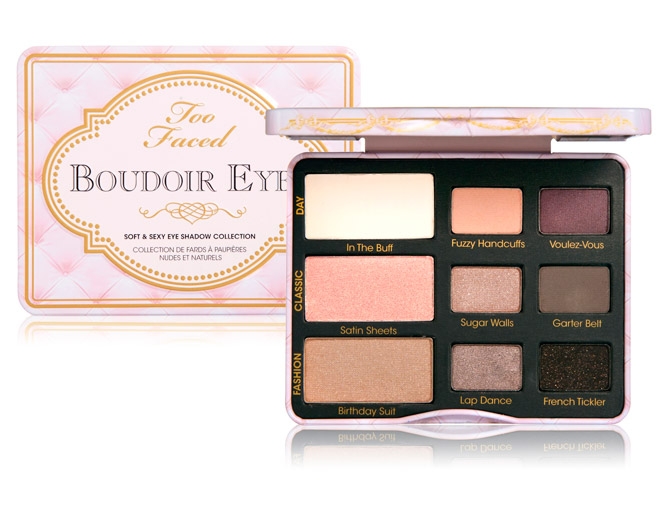 Attributes

– 9 eyeshadows

– Multi-use (contour/highlight)

– Travel friendly
Urban Decay: Original Naked Palette ($54)
Attributes

– 12 eyeshadows

– Double ended eyeshadow brush
LORAC: Pro 2 Palette: ($42)
Attributes

– 16 Eyeshadows

– Eye Primer
Urban Decay On The Run Palette ($54)
Attributes

– 5 Eyeshadows

– Eyeliner

– Lipgloss

– Mascara

– Blush/Bronzer

– Highlighter

– Travel Friendly
Urban Decay Basics Palette ($29)
Attributes

– 6 Eyeshadows

– Travel Friendly
I will update this list as time goes by 🙂